Blog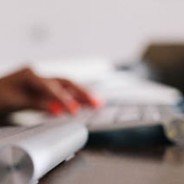 With over 50 million registered domain names, it's tough to find a good done that's still available. Unfortunately the domain name industry is full of opportunistic "traders" who buy and sell domain names without any intention of even using it themselves. Because of this, the majority of the registered domain names don't even have a website to go with it! This can be quite frustrating as you seek out a domain name for yourself to build a website for. But at the end of the day in a first-come first-served world, we must try and find another way to find that great domain name. There are several tools that can be very handy when it comes to looking for a domain name. I discuss these tools in another article. Here we will discuss what makes a good domain name. To brand or not to brand? Brading is a key element in traditional "offline" marketing. Having a unique, catchy name does wonders for any business. However when it comes to an online presence, you might just be better off with a domain name that is rich in keywords. Search engines primarily work on keywords as you may know. You enter a search term or "keywords" and the search engine produces results based on their formulas and the websites they believe to be the best fit for your search. Now, there are many Search Engine Optimisation techniques that can be used by anyone on any site. The same techniques could be applied to a lot of sites, so my question is what could possibly be the 1 thing that is unique and could separate one site from the other? Of course, domain names! I prefer to have keywords in the domain names that I own because this is what could give me the edge over competitors. Of course it's not so important if your website is a personal one and you are not looking to make any money from it. But if you are selling something or wanting to make money off your website, I would strongly recommend using keywords in your domain names. Just to prove it, go to Google.com and search for "domain name". You will see in the results that any occurrence of the words "domain" or "name" is actually in bold. So Google is definitely looking out for your search terms and highlighting them for you. On the other hand, branding is still a strong concept online as well. If you find that catchy name (such as….hmmm Google?) and market it well, then you could be well on your way to word-of-mouth fame in no time! If your business name is available, register it. You can always register keyword rich domain names to draw the traffic, and redirect them to your business name domain. Hyphens or no hyphens? Another common topic of discussion is whether to use hyphens in your domain names. I own mixtures of both hyphenated and non-hyphenated names. There is nothing wrong with hyphens. In fact, for search engines you are helping them by separating words that could be read differently. Here is one example: mikesmithstables.com This domain could belong to a horse trainer "Mike Smith", as a website for his racing stables, or it could also be read as "Mike Smith's Tables". So...
read more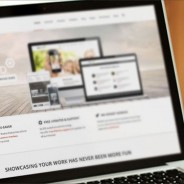 You may decide to transfer your domain for not getting adequate services for the money you are spending. A domain transfer is in effect a domain registrar transfer as it means the transfer of the name from one registrar to another. Nowadays you have got more than a hundred registrars to choose from. For transfer of domain, you should apply to the gaining registrar, as it is responsible for the operation. It is the duty of the gaining registrar to ensure that the application for transfer by the domain owner is a valid one. The validation usually is in the form of an email sent to the admin contact that requires a reply. In some cases, however, signed faxes are used. Losing registrars these days may resort to 'double-checking.' In this case, they will perform additional security checks if you seek transfer from them. The losing registrars may ask you to reply to an email, or dispatch a notarized letter. There are a large number of registrars that provide cheap rates for transfer of domain names. Most of them charge less than $10 for the first year and adds another additional year to your present registration term. Moreover, many of them have special prices for bulk domain transfers if you have more than one name to transfer. Some of the registrars offer complete email for all new domain registrations, transfers and renewals. Get your own personalized email address and 25MB total storage. They are absolutely free. If the transfer fails for one reason or the other, they will refund your fee. The rate of discount sometimes depends on the domain you want to register because some domain extensions are costlier than others. GoDaddy, TopBusinessDomains, LuckyRegister, IndiaInternets, Domain Names help4u, 2CreateAWebsite, Namecheap, and RegisterFly are some of the places where you can look for cheap domain...
read more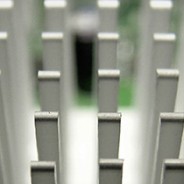 Have you heard the term "domain name dispute"? Or, are you familiar with the domain name dispute? If not yet, then it's not a big problem though. This article will provide you some facts about the domain name dispute for you to better comprehend what the nature of this thing is and why does it surface, so you better read on. What is a domain name dispute? This is a common query that needs to be answered. Well, the domain name dispute is said to surface over domain names that may have been formerly held or over domain names that may be the same to a trademark or service over which you have the authority.  Aside from this, there are some domain name disputes studies which show that oftentimes the domain name dispute arise over domain names that were formerly held and were not properly renewed and paid for. But how come that such domain name disputes arise? One reason for that is perhaps due to incorrect e-mail addresses or let us says other mistakes and miscommunications. So once the domain name becomes accessible, another domain name consumer may legitimately own it regardless of whether you used to own it or not. In terms of handling these domain name disputes, it is interesting to know that all of these disputes may be handled through the ICANN's Uniform Domain Name Dispute Resolution Policy or UDRP. All of those official registrars are absolutely bound by these policies. And speaking of the UDRP, it is commonly noted that this process sets forth all the regulations for handling the domain name disputes including the negotiation and court moves. Under the UDRP, all the registrars in the top-level domain names such as .com, .net, and .org are subject to follow the Uniform Domain Name Dispute Resolution Policy. Under this matter, some types of trademark-based domain name disputes should be resolved by agreement, court move, or arbitration prior to the registrars' suspension and transfer of the domain names. Besides, the domain name disputes are also alleged to surface from abusive domain name registrations that may be addressed by accelerated administrative procedures that the owner of trademark rights performs through filling a complaint with an accepted domain name dispute resolution service contributor. The dispute service providers, as organizations permitted by the ICANN, thus holds the responsibility to arbitrate the disputes. And in case of a domain name during a dispute, it is important to know that the domain names cannot be cancelled, suspended or even transferred during a domain name...
read more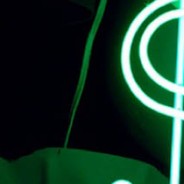 Blogs seem to be everywhere now, even making it into the dictionary.  So what is a blog and what can it do for your home based business?  A blog is simply an online journal that, when used strategically, and boost your sales and allow to you network more effectively. Blogs can be a simple method for advertising and showing off what you have to offer to the wide range of internet users.  More and more people are turning to blogs to gain information on specific topics or products, and you can use that blog-surfing to your advantage by tailoring your blog messages to that audience.  This method of boosting sales can save you a lot of money over other media outlets. However, there is an art to blogging for business so that your blog does not read like one big catalog of press releases or sales pitches.  Learning effective ways to offer your consumers information while leading the reader into what you have to offer takes effort.  Blogging for business means that you keep your focus on what your consumers are looking for from your home based business.  This way you will keep your blogging for business fresh and interesting for your clientele. So how do you get started blogging for business?  If you have no experience with blogs at all, you should check out various blogs on the internet.  They really are everywhere, and they span a range of topics including politics, fashion, music, business, technical information, and more.  If you have an interest, there is a blog out there for it.  See how other companies are blogging for business, and take note of the language used and the effective use of the blog to increase networking and sales. As you take note of how others are blogging for business, you can begin practicing by creating a simple blog for yourself.  If you are unfamiliar with the technical aspect of blogging for business, you may want to start out by creating a personal blog using a simple blogging site like BlogSpot or Live Journal.  These sites allow you to start a blog for free, and you will get used to blogging on a regular basis.  Plus these sites allow you to blog without having to learn the technical language of html, which for most people can be rather complex. Once you get your basics down pat, you can begin blogging for business.  Promoting your home based business with a website is important, but creating a blog can add a whole new dimension to your home based business website.  Not only can you voice your opinions on trends to watch in the industry and offer advice for your consumers, but blogs also allow your consumers to respond.  Blogging for business will allow you to see directly how your thoughts and practices are affecting your consumers. Blogging for business is a new and inexpensive way for your to promote and network for your home based business.  If you are unfamiliar with blogs, then do your research and practice before you begin blogging for business.  If you don't have a way with words, then you may want to work with a writer that can help you with your copy for your blog.  After all, when you are blogging for business, you...
read more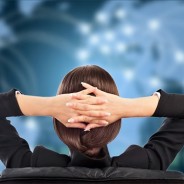 There is no question that blogging is one of the best ways to get keyword rich content on your site, get your message on the search engines and get traffic to your website.  But how do you get started blogging? When you consider starting a blog there are many options.  A great way to get started blogging quickly (and for free) is to use an online 'standalone' service like WordPress or Google's Blogger.  These are free, highly customizable tools that support both new and more advanced bloggers.    The negative is that you can't use your website's domain name.  For instance, if using Blogger, you blog address would be something like 'yourblog.blogspot.com.'  While you can link to this from your current website, search engines won't know give you 'credit' for the extra content since it is a different domain.  With creative cross linking however, you can still benefit from the increased exposure you can get from a blog. These free services provide powerful software tool that balance value, quality, and ease of use.  While some people prefer to use more basic blog services, they too can truly benefit from the 'built-in' benefits of WordPress or Blogger along with its existing large community of users. One of the most notable benefits of these services is the ease of use, and advanced functionality of the service compared to some blog software applications. Neither Blogger nor WordPress require you to know any 'coding' and allow you to built and post to your blog with easy to use icons similar to what one would see in a word processing program. Having the ability to utilize a program like this allows people to create blogs that are as high tech, and complete as full blown websites. If you are occasionally 'offline' you can benefit from WordPress's ability to import posts.  This means you can put your blog together while you are not connected to the internet and then import it later.  If you already use another blogging service such you can also import your posts directly into Blogger or WordPress. Another benefit of these services is their large widget or element and theme libraries that allow you to instantly add useful features, and professional looking styles to your blog.  A very simple drag and drop interface allows you to add features such as an RSS feed with a few clicks. Another option to consider would be blogging software that you can directly integrate into your website.  Some hosting provides such as GoDaddy allow you to use your existing domain name for you blog.  The benefit is that the content of your blog becomes part of what search engines see for your domain.  In these cases you are more likely to pay a monthly add-on fee to your hosting provider. As an alternative, Google's Blogger allows you to publish to a FTP site, which means you can blog from your own domain.  You lose some of the flexibility of the 'out of the box' service, but with a little effort you can have a customized template and pretty easy posting capability that resides within your domain. As your needs become more advanced or if you are a more technical blogger you may also consider blogging software that can be directly integrated into your website.  One to...
read more
Domain name – this is a word that seems to affect large number of people around the world. A word that becomes a mainstream name for everybody and a word that leads to the establishment of so many businesses today. Well, these are just common descriptions for domain names, and many people often react this way when they hear this thing. Today, numerous studies have been conducted to show the situation of the domain name industry. And recently, there came a report about the domain name sales and usage that shows the domain name continues to rise. Speaking of this report about the domain name sales and usage, it has actually been reported by the Network World ISP News Report Newsletter coming from the VeriSign that the domain name sales and usage continues to rise nowadays. It is considered that as a signal of the recovery of the internet industry, both of the domain name sales and usage gave certain idea about the solid growth of the domain name sales and usage during the first quarter of the year 2004. In relation to such recent report about the domain name sales and usage, there comes a truth as the VeriSign's Domain Name Industry Brief stated that the average number of domain name registrations reached an all time high of 64.5 million just during the second quarter of the year 2004. And according to numerous studies, such truth about the overall percentage domain name sales and usage is up to 2.4 percent over the first quarter of 2004 and is also up for 7 percent during the year-end for 2003. Speaking of the domain name sales, there are still even more significant several statistics that shows how the domain name sales and usage soar. One of those statistics shows that the domain name sales and usage is much elevated today than it was at the zenith of the advent of the internet. In line with that, the report shows that on average, the VeriSign domain name company alone processes more than 14 billion for two top notch top level domain names, the .com and the .net queries each day. For these two top level domain names, the company processes for up to 8 billion last year and 2 billion in 2000. Here came another support for that statistics which shows that 64 percent of all top level domain names such as .com and .net domain names are link to live web sites, which are up from 61 percent a year ago. Also considerable is the report showing the situation of the domain sales and usage which states that the percentage of parked web sites, which are said so because they are not actively being used but then are associated with a domain name, has in fact dwindled from 12 percent last year to 8 percent this year. Finally, it is also explained in the report for the domain name sales and usage sake that the rates of renewal for top level domain names such as .com and .net have recoiled from a low of 45.7 percent in the first quarter of the year 2003 and then reach a new height of 72 percent in the second quarter of 2004. From such reports alone, the domain name sales and usage really...
read more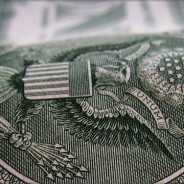 How do you find good products that will sell online? First thing we need to do is understand what type of products people already have an interest in buying. Finding a product with high demand is the most important part in finding a good product that will sell, also check out the competition for that product. If there are a million website already trying to sell that exact same product then your chances of being successful with that product are pretty slim. So how do I find products in high demand with little competition? This is the question I hear most often from people trying to profit from selling products online. Well the truth is your only choice is to do some research. There are all kinds of twists and turns along the way that may lead you to think you have a high-demand product or idea. We must be able to comprehend and satisfy the need, wants and expectations of our customers on a certain product that they're trying to buy. Those three things are the necessities in a purchase. Needs are the basic reasons or the minimum requirements consumers are looking for in a product or service. Wants are the determining dimensions among many choices. Expectations, on the other hand, are values or intangibles related with a product or service. Expectations are actually part of wants but they become extremely important when products or services are not differentiated. The next step is finding the level of competition for your new found product or service. While companies would naturally define its target competitors, it is actually the consumers who ultimately decide the competitive frame, or the list related products or services that consumers consider when exercising their purchasing power. We must therefore choose the market segment where we can have a potential leadership or at least a strong challenger role. Because the overriding objective of getting into this business is not just to satisfy the needs and wants of our customers but to do so profitably better than his competition. Otherwise, our competition will end up satisfying the customers better than our own interest. Third factor to be considered in finding hot selling products is finding out the general interest level about the product. General interest in a product helps us to gauge where our demand and competition numbers fall into the big picture. Simply saying, if there isn't much demand for the product, and there isn't much competition, it would seem that it might not be good a good put up for sale. But the research doesn't stop here; there is one last thing to be considered to exactly find the hot selling products that you've been looking for. We must also learn how others are advertising those products. If there are a good number of them doing so, it may mean that it's a good product to get into. Coming to the last phase of the process is analyzing and evaluating all the information that has been collected. We have to look at all of the data we have collected on demand, competition, and advertising, and make decision as how they all balance out. And here are several factors or aspects that must be measured: (a) not enough demand means not enough people are going to...
read more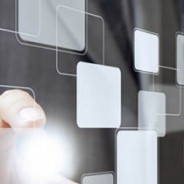 What is a domain name transfer? Is this an ordinary process of transferring just like those regular transfer processes? These are just two of so many questions that surround the domain name transfer. So you want to know the answer? Then, you read on. Essentially, a domain name transfer is made possible when the current domain name holder or registrant wishes to make some adjustments on the domain name companies that provide the domain name services. So, a domain name transfer is a process that can only be made possible with the effort of the domain name registrant of with the administrative contact who is listed on the recent domain name registration record. A domain name transfer can in fact refer to two detach and unique domain name transactions. One of those is a registrant domain name transfer, and the other one is the registrar domain name transfer. In terms of the registrant domain name transfer, it is considered that this kind of domain name transfer takes place when the current registrant of a domain name wanted to transfer all the domain name rights to a third party. It is only the domain name registrant or the administrative contact who are allowed to perform the registrant domain name transfer process. For conducting the registrant domain name transfer, most of the registrars only require a user name and password for the process. Besides, it is found out that there are also some registrar companies who require a notarized form or other formal recognition documents, but these are just depending on the certain county that the registrants resides in. It is commonly noted that they require such documents for the domain name transfer process to prove that the registrant is the actual domain name holder. So in all instances, the holder contacts their current registrar companies and then requests for the domain name transfer to the new third party. In the place of the second transaction which is the registrar domain name transfer, it is noted that this takes place when the current domain name registrant wishes to switch domain name registrar companies. Along with that, the registrant may wish to adjust companies for the reason that they are unsatisfied with the level of customer service that the companies provide or for any other reason. And in conducting the registrar domain name transfer, a registrant or the administrative contact should then perform the request through the new registrar company. After which, a holder or the administrative contact must reply to the old registrar companies via e-mail which asks for authentication of the registrar domain name transfer. So upon the completion of the registrar domain name transfer, the holder can log in to the new account at the new registrar web...
read more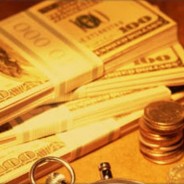 There are many bloggers out there that do not comprehend the potential of their blogs; specifically, the money making potential of a blog and how it can be optimized to generate a steady online income. Here are a few reasons why anyone can make money blogging. Blogs are becoming increasingly popular due to the fact that they can be put to use for income generation. Online Marketers use blogs for marketing and bloggers capitalize on that need and make money blogging. So why are blogs so profitable? Well here are four reasons: Highly Targeted Marketing Blog visitors are there for a particular reason. Blogs, being constantly updated are a great source of information on a particular topic. Visitors become repeat visitors, readers and subscribers. Good blogs, the ones that are maintained and updated regularly can and do have steady readership that keeps coming back awaiting the next post and article. These blogs have audiences allowing marketers and advertisers easy access to particular groups. Blogs and Physical Evidence Before I spent a few thousand dollars to buy my new laptop a couple of months ago, I read reviews, testimonials and consumer opinions on many different products. I spent a good 10-12 hours reading, comparing taking notes and asking questions before I made up my mind and spent my money. Most of that time was spent on technology blogs; I read reviews, compared products and was actually pretty happy to find out that this information was readily available online. It helped my make the purchase. Even if the company I bought the laptop from provided me with the reviews I might had been weary and perhaps not taking it seriously. The bloggers that reviewed the products, even if they where paid to do it, gave me a completely different perspective; a perspective that actually helped that company make a sale without using any of its own resources to do so! I was impressed, and still am; particularly of the effectiveness and direct nature of this media, blogging. Here are some more reasons for making money with a blog: Blogs are Interactive Readers will post comments, participate in discussions, talk about their experiences about particular products/topics, draw their conclusions and possibly write about the same topic on their blogs. Aside from the extra exposure an advertiser can get it helps build a better presence for their website with more backlinks. More backlinks, means better rankings and as a result better placement on a search engine result page and more money. Building Backlinks All internet marketers are aware of the importance of building backlinks. Ideally, one way links pointing back to their sites. When someone posts a link with a keyword pointing back to their page, it is like a vote; a vote of confidence for that particular site, at least for search engines. In order for, Google, lets say to weed out all the irrelevant results from searches, they came up with an algorithm that only shows the most popular pages for that keyword. In order to achieve this they rank pages with more links pointing back to them with particular keywords, better and higher. If you want your page to rank better for searches you should strive to get all the backlinks you can find. Other blogs are an excellent way...
read more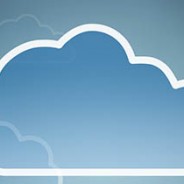 One of the most crucial decisions you will make regarding your business' web presence is which the best windows email server hosting plan is for you. Making a decision about you email servers hosing may seem trivial compared to everything else you have to deal with, but the truth is that you will rarely be as frustrated as you will when you have email problems. Additionally, if you have a strong web presence, then you will likely do a great deal of your communication via email, so it is important to make sure your email server hosting service is reliable. Here, then, are some tips on what makes for the best windows email server hosting plan and where you can find it. First of all, you have to figure out what it means to have the best windows email server hosting plan. There are a few factors you should consider, including the secure server capabilities of your host, the server speed, and the reliability. Security The best windows email server hosting plans are going to be able to provide you with a secure server. Such a server can do everything from protect you from spam to filter out viruses. Be sure to ask about the secure server because the best windows email server hosting plans will have good ones for you. Speed You certainly don't want to have to wait for important emails, so a fast server is a necessity from the best windows email server hosting plans. If you are a busy company, you will find that emails can often fly in and out of your box fast and furiously. So if you have a hosting company that has slow servers, you could end up getting delayed on answers to clients and information getting to and from others within your own company even. Reliability There is nothing more frustrating than having your email go down. In order to save yourself such frustration, you should find an email server hosting company that can provide you with good reliability. In fact, the best windows email server hosting plans should include reliability of at least 99%, and in most cases you should look for something even higher than that. You want your primary form of communication to be available, so make sure you are using a reliable server host. Other services There are other services you should look for from the best windows email server hosting plan. You should insist on unlimited email aliases, auto-responder capabilities, and even some sort of access to your administration features. The more control you have over your email's hosting, the better off you are going to be. Additionally, look for something that offers no restriction on the size of files you can exchange. This is especially important if you are going to be sending files across to clients or colleagues. Choosing the best windows email server hosting plan is an important step in your business. Once you understand what features you should look for, you can more accurately compare companies with one another and come up with a way to get everything you want in one package. Keep communication up and you will have a more successful business and to do that you need the right email...
read more